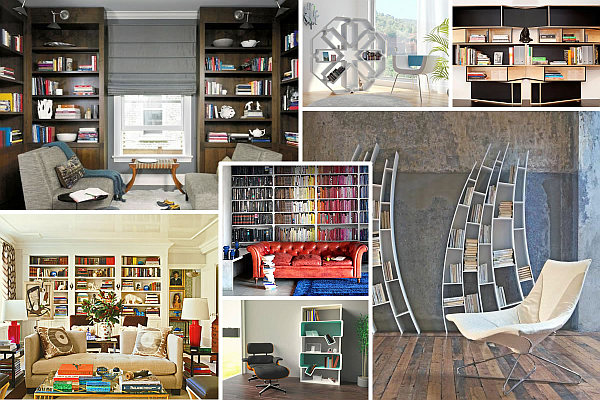 They hold books and help keep us organized. They are bookshelves, and without them, our homes would be filled with piles of reading materials! But what if bookshelves could be as fun as they are functional? Today we explore ways to use bookshelves to heighten our design possibilities. What if decorating your bookshelf were as important as decorating the living room? Below you will find our decorating ideas from shelves packed with books to shelves that make strategic use of empty space, you're bound to find an idea that meets your design needs. Who knew that books could be viewed as decor?!

Bookshelf Display Strategies
We begin with some bookshelf basics. When you're planning your display, consider the function of the shelf. Do you need your shelving to hold a large number of books, or is there room to spotlight home decor treasures?
Idea #1: Balance books with decorative items.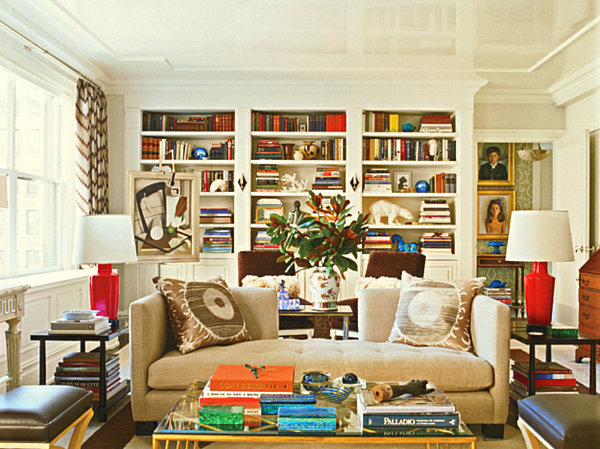 Idea #2: Create symmetry.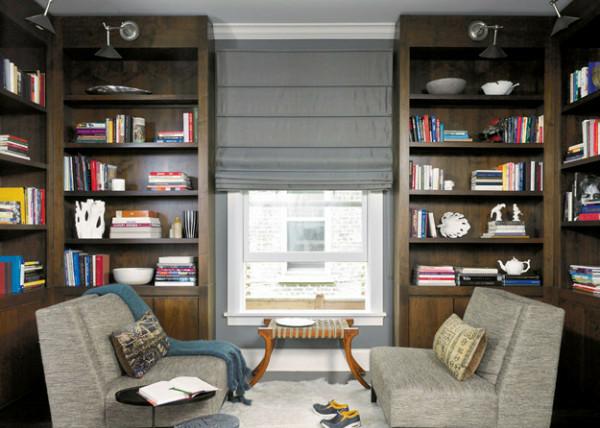 Idea #3: Leave some empty space.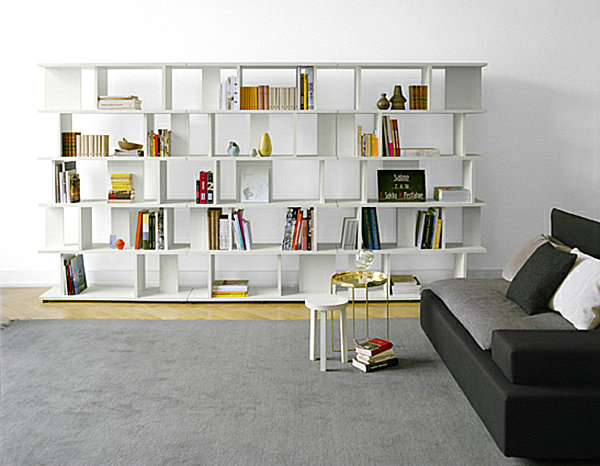 Arranging the Books
We now zone in on the books themselves. Since the purpose of a bookshelf is to store reading materials, let's take a look at ways to showcase them in style.
Idea #4: Add interest with leaning books.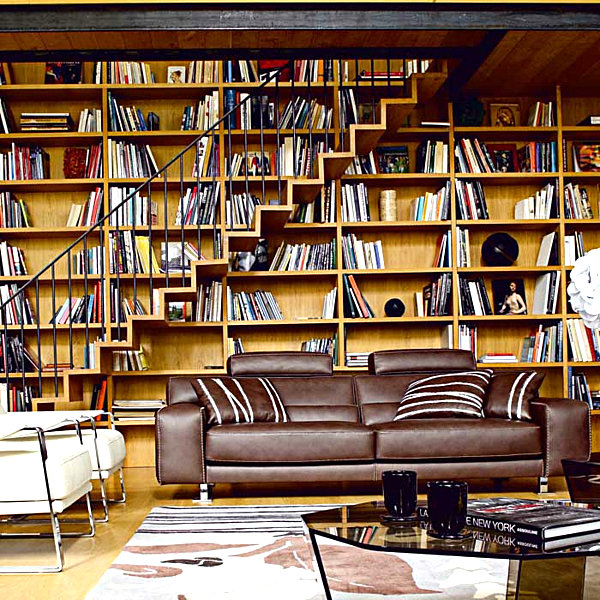 Idea #5: Stack books for variety.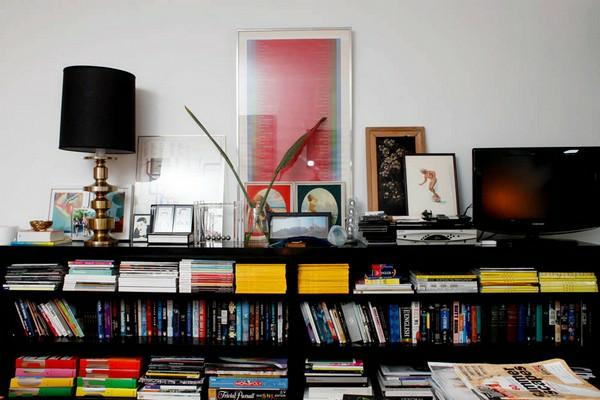 Colorful Bookshelf Design Choices
We now turn to color and the way it can bring a bookshelf display to life. Whether you're looking to inject some much-needed vibrancy into a space or you're hoping to keep it simple, here are some suggestions for the hues of your shelf and its contents:
Idea #6: Use a limited color palette.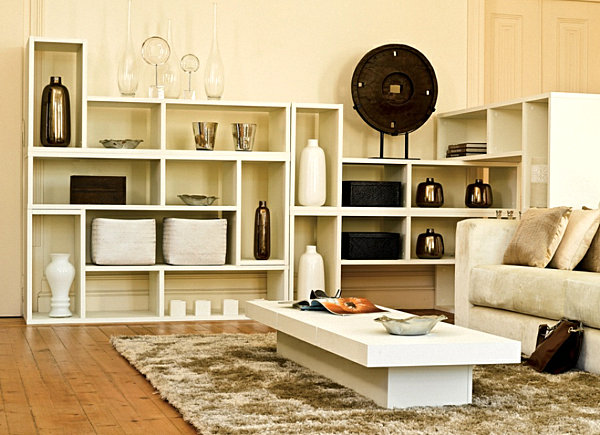 Idea #7: Cover books in uniform paper.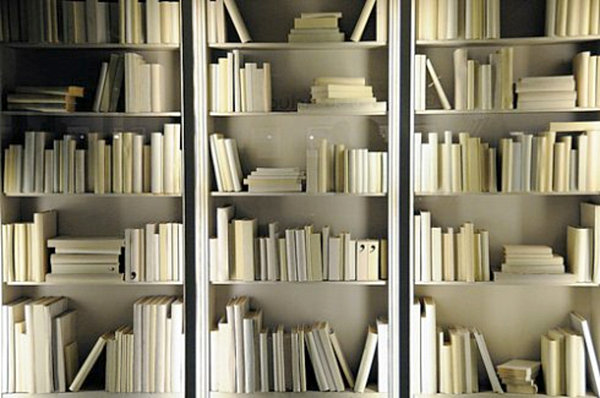 Idea #8: Arrange books by color.
Idea #9: Create a gradient effect.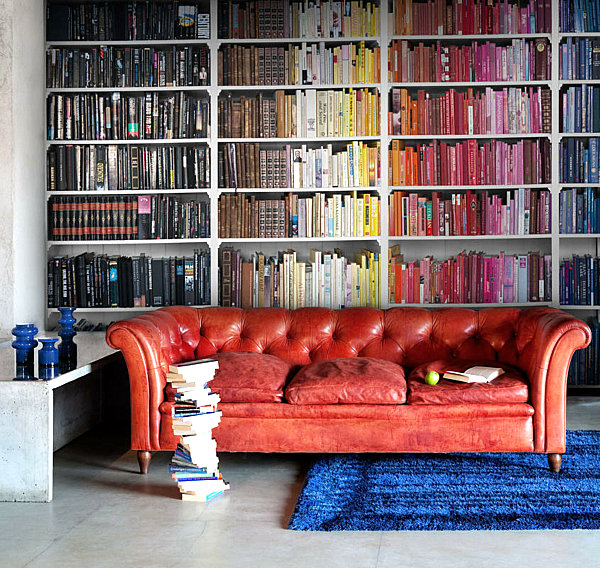 Idea #10: Use books as decorative pops of color.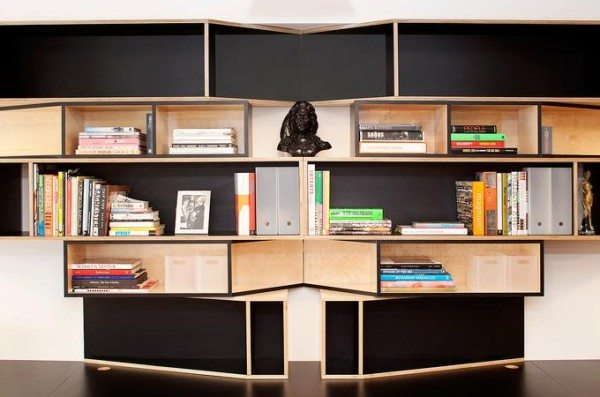 Make Room for More Than Books
It's time to revisit our non-book items. With the reading materials carefully arranged, let's take a look at other ways to make your bookshelf stand out.
Idea #11: Hide clutter with boxes.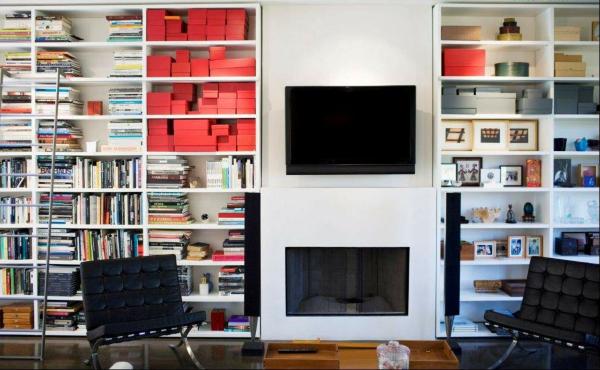 Idea #12: Use uniform binders.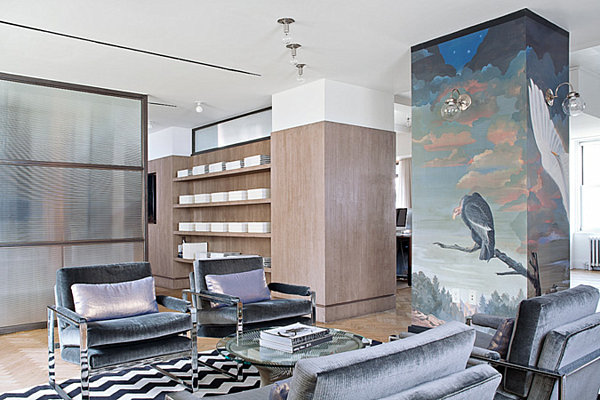 Idea #13: Display a collection of decorative items.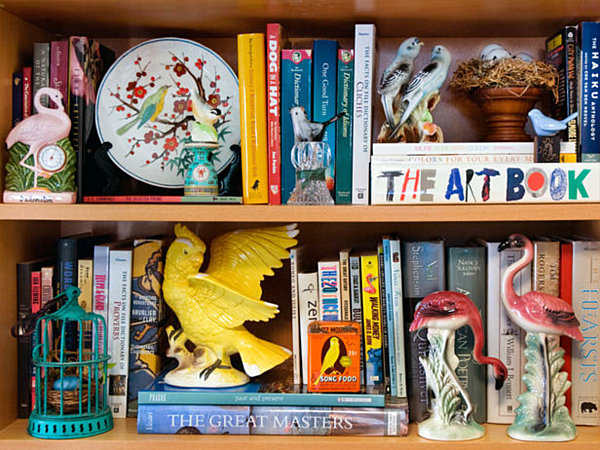 Idea #14: Create a sense of depth with art.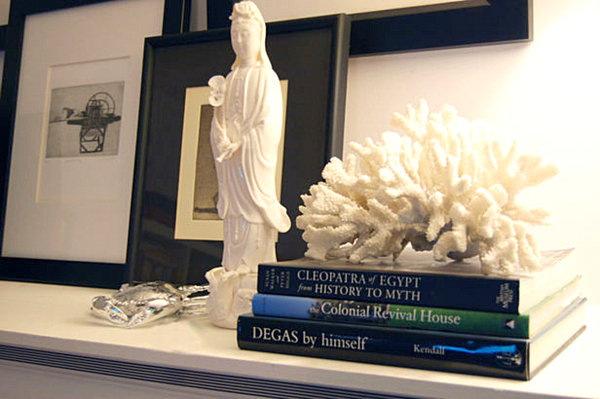 Bookshelf Embellishments
Idea #15: Paint the back wall of your bookshelf.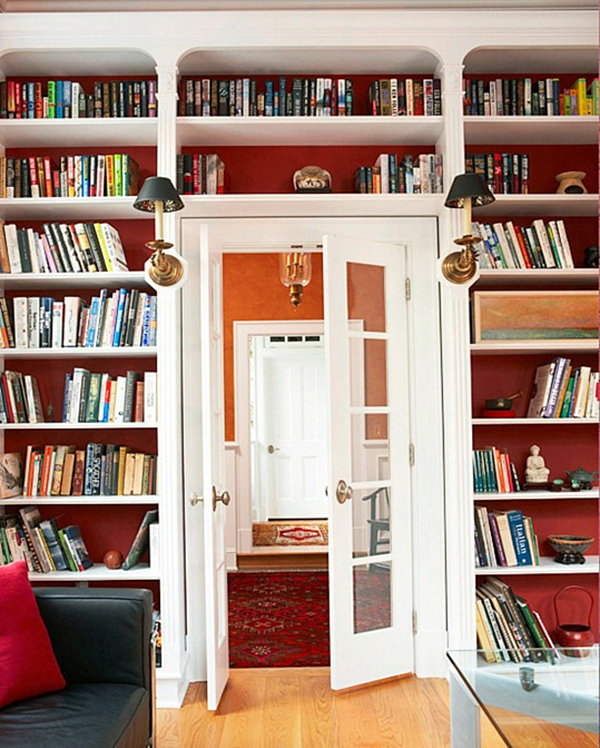 Idea #16: Paint the top, bottom and side interior of the shelves.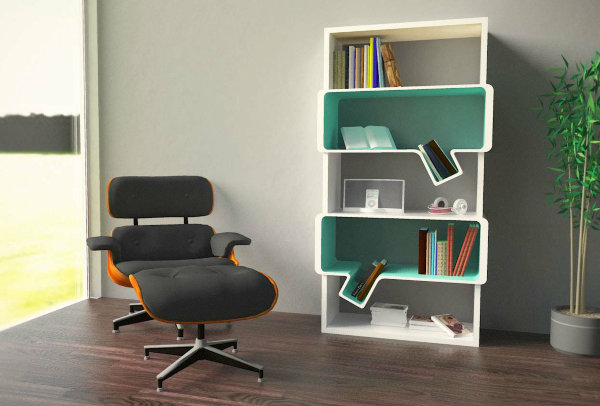 Idea #17: Wallpaper the shelf's interior with a bold geometric print.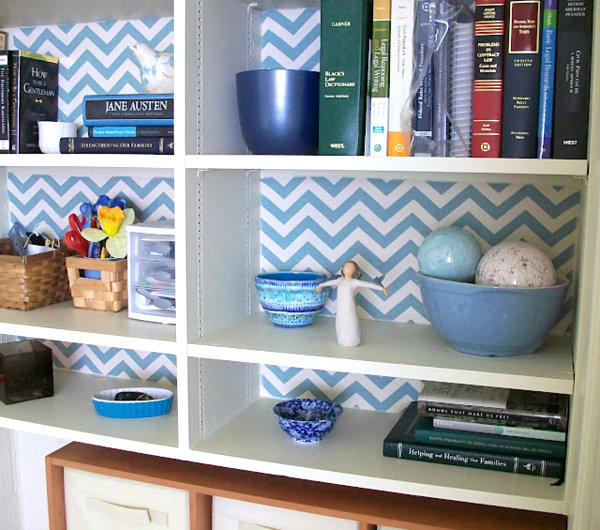 Idea #18: Use wallpaper to add metallic detail.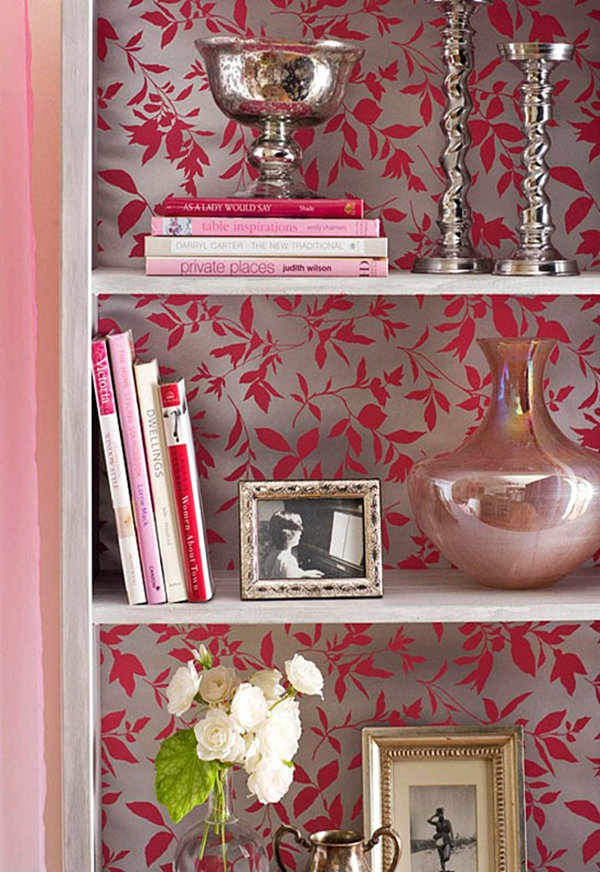 Unforgettable Bookshelves
Sometimes a well-designed bookshelf is so unforgettable, it becomes the centerpiece of a room. The shelf itself is the star, making your decorating job all the more interesting…
Idea #19: Choose an architecturally interesting bookshelf.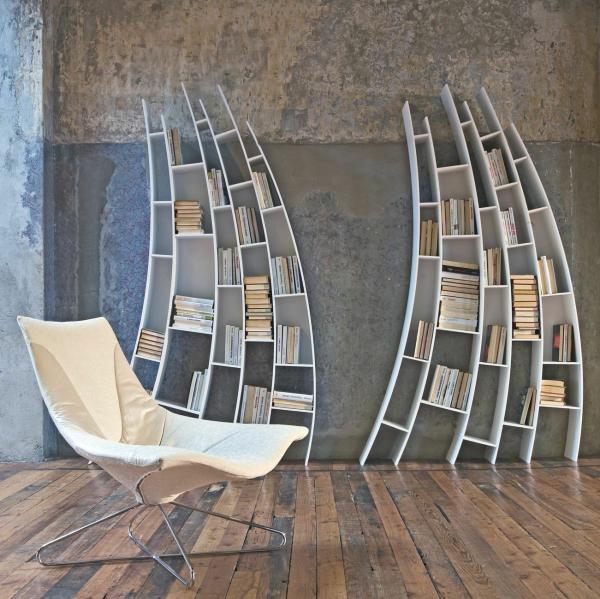 Idea #20: Select a bookshelf that is a work of art.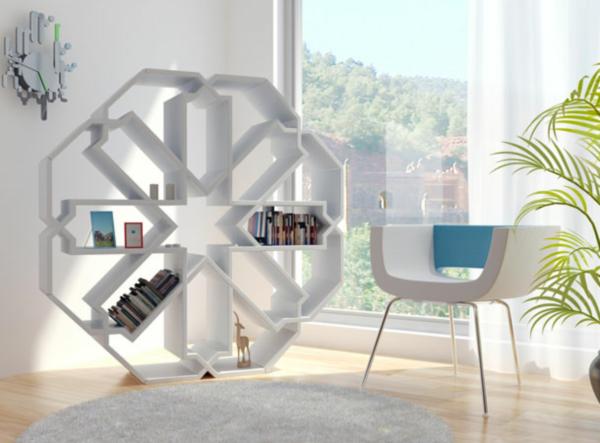 via decoist.com

Similar Posts:
Leave a Reply